Your Electronic Health Record (EHR) is much more than just an upgrade over paper-based record keeping. It's also integral to a more productive orthopedic practice capable of earning payments (and avoiding penalties) from EHR incentive programs.
If you're an orthopedic practice, then you may be aware that the MIPS healthcare system replaced PQRS (Physician Quality Reporting System) in 2017. While meaningful-use MIPS offers benefits for providers, it's important to be mindful of best practices for MIPS.
Quick Links
What is MIPS?
In healthcare, the acronym MIPS stands for the Merit-based Incentive Payment System, a system of value-based reimbursement under the Quality Payment Program (QPP) to promote clinical activity innovation and improvement.
Installed as a program to determine Medicare payment adjustments, MIPS allows eligible clinicians (ECs) to receive a payment bonus, a payment penalty, or no payment adjustment based on a composite performance score.
MIPS streamlines three programs that were previously pay-for-performance based: Value-Based Modifier (VBM), Physician Quality Reporting System (PQRS), and Medicare Meaningful Use (MU). The system also defines four performance categories for eligible clinicians that all contribute to an annual MIPS final score:
Quality
Improvement Activities
Promoting Interoperability
Cost
One of the significant benefits of the MIPS system is that, unlike in the past, MIPS gives eligible clinicians the flexibility needed to accurately report the performance of their practice.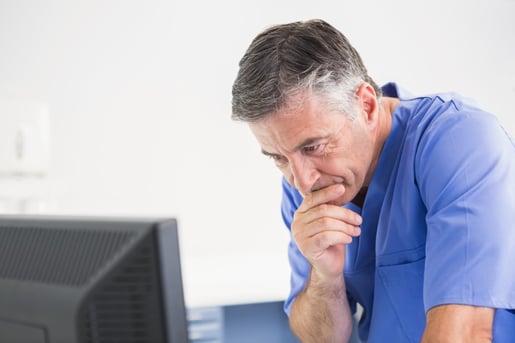 Potential Issues with MIPS
CMS has based all of its EHR-related programs on fundamental requirements, such as the ones governing e-prescribing and summaries of care. But MIPS introduced many changes to incentives structures, with one of the most significant being greater flexibility for providers in choosing the measures and activities most relevant to their practices.
Here are several potential MIPS issues orthopedic providers should be aware of.
1. Determining What Counts as a Relevant MIPS Measure
MIPS includes hundreds of quality measures—but just because a MIPS measure exists doesn't mean it's relevant to your practice, as everyone from psychiatrists to orthopedists has discovered. Trying to meet all measures could result in unnecessary expenditures on extra equipment and software, which in turn produce irrelevant information that saps your productivity.
Instead of getting lost in the weeds, a better idea is to implement an orthopedic-specific EHR such as Phoenix Ortho, with an all-in-one workflow that integrates a picture archiving and communications system (PACS) and practice management (PM). Additionally, Phoenix Ortho's CMS specialists can provide the support orthopedic practices need to ensure complete compliance. Such a solution gives you only the information you need to deliver quality care and adherence to MIPS.
2. Understanding Upcoming MIPS Changes
Each year, the Centers for Medicare and Medicaid Services (CMS) release the annual Final Rule lists of changes for the Quality Payment Program (QPP) with changes to MIPS for the upcoming year. Failure to adhere to these changes can result in compliance issues for your orthopedic practice.
For instance, the 2021 Final Rule to MIPS includes an increased performance threshold of 60 MIPS points. To ensure you don't receive a penalty in the following year, developing a strong reporting plan will be essential.
Keeping up with the changing regulatory requirements every year is not an easy feat, but it can be streamlined with specialized reporting tools. An EHR platform with specialized data entry can help you accomplish a successful MIPS submission every year. For instance, an EHR platform like Phoenix Ortho scales alongside your practice with an intuitive interface enabling streamlined collaboration and straightforward patient-facing data entry for better treatments, outcomes, and efficiencies.
3. Considering MIPS Eligibility Exclusions
For orthopedic practices looking to onboard MIPS, there are three MIPS eligibility exclusions to be made aware of.
Alternative Payment Models (APMs): Medical providers participating in an APM (as defined by MACRA) are not subject to MIPS.
Low Volume Threshold: Clinicians who bill $90,000 or less in Medicare Part B beneficiaries in a designated period OR provide care for 200 or less Medicare Part B patients a year OR provide 200 or less covered professional services to Medicare Part B patients are exempt from MIPS. CMS will conduct low-volume status determinations before and during the performance period using claims data.
New Medicare-Enrolled Eligible Clinicians: Providers who enroll in Medicare for the first time during a performance year are exempt from MIPS until the next subsequent performance year.
To learn more about your eligibility, you can use the QPP NPI Lookup Tool to find information about your exemption status, including certain other special status determinations.
4. Assuming Additional Risks in Medicare Part B
MIPS shifts risk from Medicare Part B to its providers. Ever since Medicare and Medicaid were enacted in 1965, the FFS model has dominated, but now a rapid shift to VBR is underway.
The stakes for a successful transition to MIPS are high. Quality of care will determine not only the payment adjustments you receive, but also how you are perceived on Physician Compare Initiative, which CMS maintains to help patients make informed choices. MIPS scores will eventually be published there.
As more orthopedics participate in MIPS, they will need a comprehensive EHR capable of simplifying data management, improving patient operations, and integrating multiple essential workflows, all toward the goal of providing better care. Phoenix Ortho's EHR | PACS | PM empowers you to use clinical data analytics, perform rapid charting (via improved chart-by-impression), and ultimately treat and see more patients each day.
To ensure you don't receive a penalty in the following year, developing a strong reporting plan will be essential. Also, see our Highlights of CY 2021 MIPS Changes section below for some more details on changes to this year's MIPS reporting.
Highlights of CY 2021 MIPS Changes
The MIPS program in CY 2021 will look quite similar to CY 2020, with only minor changes. MIPS category scoring is largely the same, except the Quality category is now worth 40% compared to 45% in CY 2020. Additionally, the Cost category is worth 20% in CY 2021 compared to 15% last year with the performance threshold now at 60 points. The exceptional performance threshold remains at 85 points, and the maximum negative payment adjustment is still -9%.
For the Promoting Interoperability category, it is the same compared to CY 2020 with one notable addition. A new, alternative HIE bi-directional exchange measure can be used in place of the two Referral Loop measures if providers enable bi-directional exchange with HIE for all patient records in their EHR for the entire reporting period. The HIE Bi-Directional Exchange measure is yes/no attestation. Other measures are the same, including the bonus Query PDMP measure (yes/no attestation) which provides 10 bonus points.
For the Quality category, Phoenix Ortho will implement the changes to the quality measures calculations, but overall the changes in the logic and value sets used in the quality measures are minimal compared to last year.
Regarding the COVID-19 public health emergency (PHI), CMS is offering 10 bonus points (up from 5) for treating complex patient populations which now includes COVID-19. Like this year, COVID-19 PHE can be used for CY2021 hardship exception consideration. Please see the CMS QPP.com site for more specifics on handling COVID-19 PHE as well as other details on the MIPS CY 2021 requirements.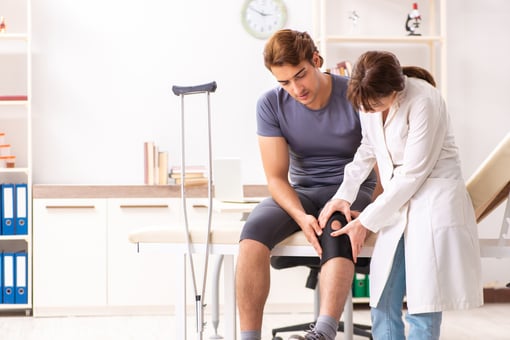 Using an EHR to Simplify MIPS Management
EHR software is a solution for helping organize patient data and logging treatment histories for future reference. Different EHR solutions will have varying capabilities and can enhance MIPS management for orthopedic practices. With the right EHR solution, your practice can gain more incentives from the MIPS system with increased performance rates and better reporting.
While there are plenty of options, EHR solutions are not created equal. Phoenix Ortho's Electronic Health Record software suite offers flexible solutions to make the data collection process as efficient as possible for the most accurate MIPS management and reporting.
With Phoenix Ortho, you can:
Save Time:

The Phoenix Ortho EHR is designed exclusively for orthopedic clinics, so it's only focused on the forms and information that pertain to your practice – saving you valuable time. Orthopedists can get to the exact forms they need instead of wasting minutes by sifting through countless forms meant for primary care practices. This is further enhanced by the software's ability to remember practitioner-specific preferences for every user in the orthopedic clinic.



Eliminate Clinic Workflow Bottlenecks:

Phoenix Ortho's software suite includes Phoenix Kiosk — a patient intake solution that allows a patient to log in electronically, update their health history and make payments. This feature removes the classic bottleneck of patient check-in for orthopedic clinic workflows. With software smart forms, all required information is stored for optimal data collection, and the patient's record is updated before they ever even reach the exam room. Additionally, while other EHR vendors will require your practice to register with a third party to submit MIPS data, Phoenix Ortho's software doesn't require any third-party apps or tools to submit - saving any unnecessary headaches.



Streamline Point of Care Payment Collection:

Phoenix Ortho allows patients to pay their copays and outstanding balances electronically from the Phoenix Kiosk tablet application, saving time and streamlining the process. Additionally, the EHR software suite helps log patient visit information to make Evaluation and Management (E & M) coding fast and simple so payment collection can be made at the point of care.


Simplify Image Ordering and Management: The Phoenix Ortho software suite has an integrated Picture Archiving and Communication System (PACS). This eliminates the need to deal with a secondary vendor for the clinic's imaging system and helps ensure that images are easy to manage between the EHR and the PACS solution since everything lives on a single database.
Streamline Your MIPS Management with Phoenix Ortho!
Learn more about how your orthopedic practice can benefit from using Phoenix Ortho's EHR solution by reaching out to our team today. Or, set up your free, no-obligation online demo to learn more about how Phoenix Ortho empowers you to deliver a positive patient experience and earn greater MIPS incentives.
Schedule a 1:1
Get in touch with Phoenix Ortho to learn more about how you can save time, money, and mouse clicks with an orthopedic-specific EHR.
Schedule a 1:1