Orthopedic physicians rank among the busiest medical specialties in the U.S. Many physicians typically see between 11-20 patients in a day (or fewer)—orthopedic surgeons might see 11-20 patients before lunch.
With a high patient load comes a massive amount of paperwork to file. Patient health histories, drug prescriptions, claims submissions, and other documents need to be checked and submitted, all while meeting strict information security guidelines.
This takes a lot of an orthopedist's time and can keep them from being able to see more patients or even finish work at a reasonable hour.
This is where an orthopedic-exclusive software vendor can help.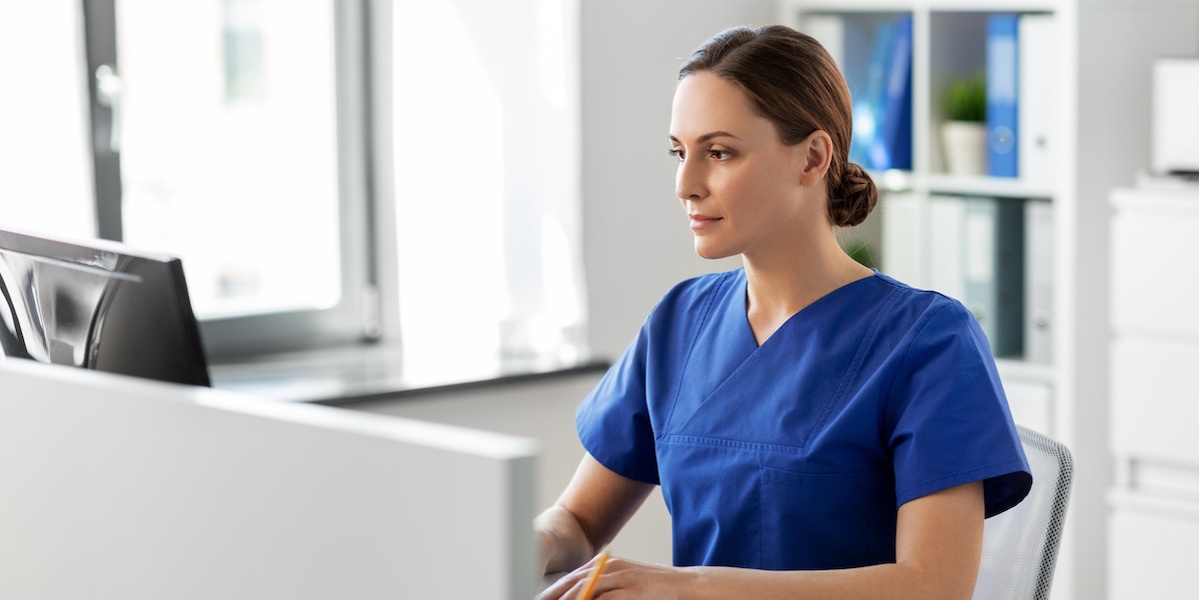 What Does Orthopedic-Exclusive Mean?
So what do we mean when we say orthopedic-exclusive, and how is it different from orthopedic-specific software?
There are now many specialty-specific Electronic Health Record (EHR), Practice Management (PM), and other software platforms.
However, a software can be specialty-specific without the vendor being specialty-exclusive.
Being orthopedic-exclusive means that the vendor only works with software solutions for orthopedic clinics. Their resources are not dedicated to any other medical specialty.
For example, when we say that "Phoenix Ortho is an orthopedic-exclusive software suite," we mean that we only work on orthopedic software.
Every dollar you spend with an orthopedic-exclusive software vendor goes towards more orthopedic solution features, system maintenance, and upgrades that are relevant to your orthopedic practice's needs—not the needs of an ophthalmologist, dermatologist, cardiologist, or other healthcare providers.
How Much Time Does an Orthopedic Practice Waste with Non-Specialty EHRs?
Even with its advantages, orthopedic-specific software can make a major difference in the amount of time an orthopedic surgeon spends with an EHR, PACS, or PM software.
When using a multidisciplinary software that tries to be all things for all people, orthopedists will often find themselves wasting time on:
Sorting Through Unnecessary Menus
Multidisciplinary or primary care software will often force their users to sift through large lists of reports and other menus.
This is a necessity since the software needs to make each type of report that every kind of medical specialist would need available. And, this menu bloat affects all of a user's interactions with the software.
Making and Using Custom Application Programming Interfaces (APIs)
If a vendor doesn't have a purpose-built software solution for a specific task in a specialty clinic, then they may need to create a custom interface for their EHR to work with whatever software you use for that process.
These APIs take time to make and may not always be stable as both the EHR vendor and the maker of the third-party software update and upgrade their respective solutions without consulting one another.
This instability can create errors and delays for orthopedic surgeons who then have to contact both parties' tech support and wait for one of them to fix the problem.
Manually Hunting for Files in Different Databases
To assign the most comprehensive and accurate evaluation and management (E & M) codes for a claim, doctors require access to all of a patient's data.
Visit notes, image files, patient health history info, medication data, and other important information may be tracked in separate databases for different software platforms—forcing medical providers to repeatedly log into each platform to retrieve the data they need.
Having a unified software suite—where you only need a single log-in or have to deal with one database—greatly simplifies this process.
Dealing with Claims Rejections
If any data is missing from a claim submission, the risk that the claim will be rejected by the payer organization increases. Having to wait for claims submissions to be processed, rejected, sent back, and then modifying the claim can waste valuable time and delay revenue.
An optimized solution that puts all of the data in one place and can even help suggest the best billing codes to use for a given visit, combined with an integrated automated clearinghouse, saves time and prevents headaches for orthopedic physicians.
Potential Time Lost
So, how much time does each of the above issues cost an orthopedic physician, on average?
The amount of time lost will vary depending on the specific solution and whether it allows for full customization. Let's say that, on average, a physician will lose:
5 to 15 seconds on each menu where they have to find one option among all of the choices meant for every other type of medical practice—repeated several times whenever they use the software.
1 to 5 minutes dealing with tech support to bug fix an API.
30 to 90 seconds sorting through different databases to find patient files.
3-5 minutes dealing with claims rejections.
So, for any given patient, a doctor might spend an extra 6 minutes or more on paperwork. Spread across 40 patients, this might mean more than 3 hours of fiddling with menus and trying to troubleshoot software issues.
That's almost half of your regular work day!
Experience the Orthopedic-Exclusive Difference!
Are you ready to ditch inefficient multidisciplinary software that wastes your time and creates more headaches than they're worth? Reach out to Phoenix Ortho today to experience the orthopedic-exclusive difference!
We only work with orthopedic clinics to present a user experience that's optimized for orthopedic practices—helping you save time so you can reclaim your day. Skip the pages and pages of irrelevant menu options and get the information and forms that matter with our orthopedic-exclusive software.
With EHR, PACS, PM, and more, our orthopedic software suite is designed to meet all of your needs without wasting your time!
Learn more by checking out our e-guide to orthopedic-specific software at the link below:
Schedule a 1:1
Get in touch with Phoenix Ortho to learn more about how you can save time, money, and mouse clicks with an orthopedic-specific EHR.
Schedule a 1:1