We have some exciting news! If you have been attending our MIPS webinars, then you have heard about our new CQM reporting solution. We are incredibly pleased to announce that version one of the new Phoenix Ortho CQM reports, powered by CQMSolution, is being deployed. CQMSolution is a fully certified CQM reporting product created and supported by Dynamic Health IT and is used by thousands of providers nationwide.
We decided to partner with CQMSolution after listening to our customer's suggestions, requests and experiences because it enables us to quickly and comprehensively roll out a compelling new experience. An experience that we believe answers nearly all of the things we've heard.
Just a few of the benefits are:
Intuitive, easy to view dashboard with clear, easily understood charts.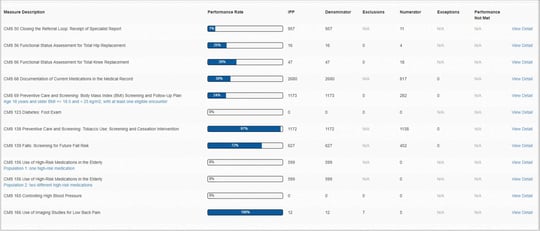 Powerful drill-down capabilities. (See why a patient is, or isn't, in the numerator or denominator)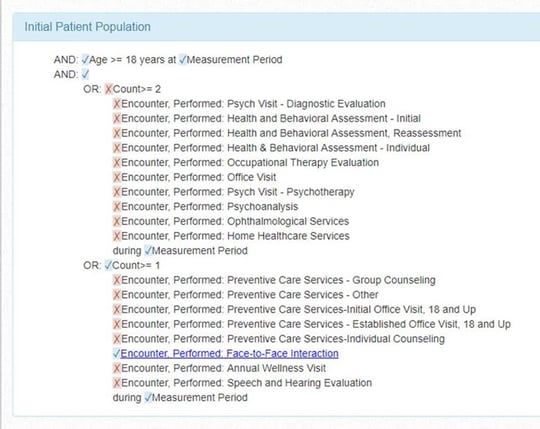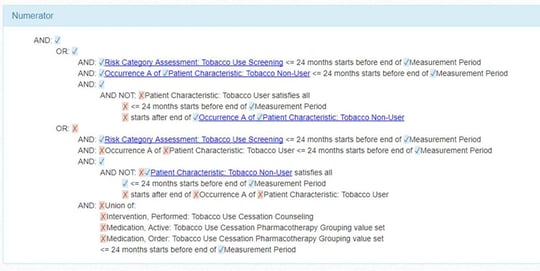 AND Efficiently generate and export QRDA reports.
We have already started rolling the solution out to your servers, but before you can use it, your on-site Phoenix Ortho administrator must attend the training webinar on January 25. (Register below or watch the recording.)
Here's to a great 2018!

**Important Announcement: CMS just released exclusions for 2017 MIPS Year 1 regarding HIE and eRx. Sign up now for a review of these exclusions. Also presented is a high level overview of important changes published for 2018 MIPS Year 2. Live Q&A available.
For registration details along with other new topics please check out: http://info.phoenixortho.net/customertraining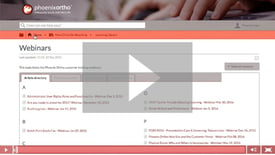 All previous webinars are posted for your review at any time!
Visit the Phoenix Ortho help page - at help.phoenixortho.net - to view a full list of our previous webinar recordings. This archive includes step-by-step videos, as well as accompanying notes. Ask your administrator for your clinic's shared login credentials.
Once logged in to your account, look under "New Clinic On-Boarding" and then "Learning Library." If you have trouble logging in, follow the instructions listed under "Not Seeing An Article?"
Schedule a 1:1
Get in touch with Phoenix Ortho to learn more about how you can save time, money, and mouse clicks with an orthopedic-specific EHR.
Schedule a 1:1